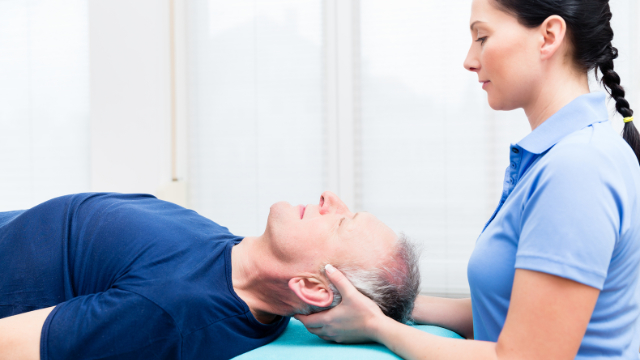 If you experience an injury or happen to be in pain for a long period of time, relief may eventually become your number one priority. There are many treatment options available to address these types of issues, and what's right for you depends on several important individual factors. But in nearly every case, one thing remains true: trying physical therapy first is a smart move that will usually help you avoid other unnecessary tests and treatments.
Physical therapy is not a magical cure-all that will immediately fix any physical problem you have, but it does have an incredibly wide range of applications, and it can be used to treat patients of any age and activity level. Every physical therapy treatment program is individually tailored with each patient's abilities and goals in mind, and by carefully guiding them with exercises and movement-based techniques, significant improvements can usually be expected after treatment is completed.
Another route that some patients may follow is to have surgery to address their injury or painful condition. Surgery has great value that can often lead to positive outcomes, and it may be necessary in certain situations, but it does come with some potential downsides as well. The cost of most surgeries is usually quite high, recovery time can be extensive, and there are also some risks involved with the procedure itself. Physical therapy, on the other hand, is universally regarded as an affordable, safe intervention with minimal to no associated risks. In addition, physical therapy can lead to similar—or sometimes better—outcomes compared to surgery, and in some cases it can actually help patients avoid the need for surgery altogether when they access it first. Below are a few studies that highlight some of the advantages of physical therapy over surgery:
How the study was conducted: this was a systematic review, which collects and analyzes the findings of several studies on the same topic; in this case, 12 studies were evaluated that compared surgery and physical therapy for patients with various types of tendinopathy (an injury involving a tendon)
What the results showed: physical therapy was found to be just as effective as surgery in the midterm and long term for reducing patients' pain and improving their function and flexibility
How the study was conducted: 105 patients with a torn anterior cruciate ligament (ACL) underwent either physical therapy or surgery to treat their injury; five years later, they were evaluated with an MRI and several other tests
What the results showed: after five years, there were only minimal differences between patients treated surgically compared to those who had physical therapy
How the study was conducted: 80 patients with a hip condition called femoroacetabular impingement syndrome were randomly assigned to undergo either surgery or physical therapy; then for two years, these patients were evaluated regularly to compare their outcomes
What the results showed: all patients improved significantly, there were no significant differences between the two groups after two years, and no clear advantages of surgery were found
How the study was conducted: the healthcare usage of patients with knee pain was evaluated over 12 months and categorized according to if and when they underwent physical therapy
What the results showed: patients who had early physical therapy were found to be 42% less likely to undergo surgery than those who did not
These are just a few examples in the research that show why physical therapy is a better option than surgery for any injury or painful condition you might be dealing with. We would also like to remind you that now is a great time of year to see a physical therapist for those trying to get the most out of their healthcare plan. If you haven't done so already, review your health insurance policy and check on your benefit status now. If you've already met your deductible or out-of-pocket maximum for 2019, you will likely have a lower co-pay or no co-pay at all for the rest of the year, before your deductible renews on January 1, 2020.