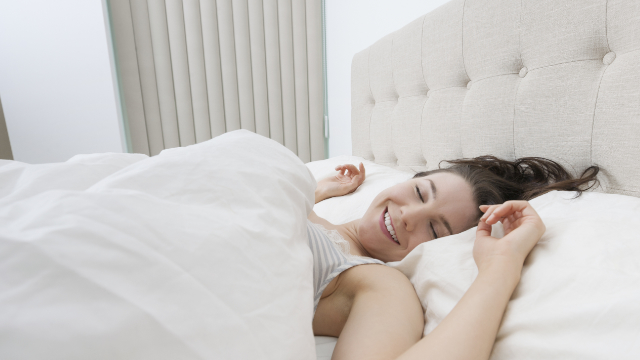 The neck has an incredibly important job to do. It supports the head and allows us to move it in a wide range of directions so that we can better navigate the world around us. But because of how frequently it's used and its position in the body, the neck is also a very common location for pain, and sometimes all it takes is one bad night's sleep to ruin your day.
In any given individual, there are many factors that may be responsible for the development of neck pain. What is most important to realize is that some of these factors are completely out of your control, while others can be modified and improved to reduce your chances of developing neck pain. For example, age-related changes to the structures of the upper spine will eventually occur in all individuals. Nothing can be done to stop these changes, and they may contribute to neck pain for some people.
But on the other hand, there are many changes that you can make to your life right now that can help prevent neck pain from occurring. Most of these modifications relate to avoiding postures and positions that might strain or otherwise aggravate the neck, particularly in bed and at workstations—the two places where we generally spend most of our time.
Bed setup
We spend roughly one-third of our lives sleeping, so the habits we develop in both our sleeping patterns and in how our beds are set up can have a major impact on the rest of the day. Sleeping in the wrong position or on a pillow that's not supportive enough can both lead to neck pain either the next morning or gradually over time. To optimize your bed setup, we recommend the following tips:
Avoid sleeping on your stomach: the best sleeping position is on the back, followed by the side, while stomach sleeping turns the neck to the side and can lead to neck pain; sleeping positions are often established earlier in life and difficult to change, but trying to start a night's sleep on the back will increase your chances of staying there
Use a pillow that's right for you: make sure your pillow is of the appropriate firmness for your neck; different types of pillows are better for different individuals, but a good rule of thumb is to try to use a pillow that keeps your upper spine in neutral alignment, which means the natural curve of the neck is supported and maintained; feather and memory foam pillows may be helpful, while pillows that are too high or too stiff should be avoided
Get enough sleep every night: aim for the recommended 7-9 hours each night, as not getting enough sleep can actually lead to more pain
Workstation setup
For many individuals, a great deal of time every day is also spent sitting at a desk and working on a computer. As with bed setups, the way in which a workstation is set up affects the neck and can play a part in the development of pain developing. To ensure that your workstation is not adding any strain to your neck, we recommend the following:

Make sure your computer is at eye level and not too close or far away from you; you shouldn't have to crane your neck down or strain your eyes to look at it
When seated, the feet should be flat on the floor and the back of the chair should be in an upright position
Keep the keyboard directly in front of you, close by, and at a height so your shoulders are relaxed, elbows slightly bent, and wrist and hands straight
Consider using a document holder placed next to your computer to avoid constant neck movement when switching between the two
Other
Avoid neck strain when using your phone by raising it to eye level, taking frequent breaks, and minimizing phone time
Use a headset or headphones if you are on the phone frequently
Use a neck pillow for flights and long car rides
Regularly perform stretching and strengthening exercises for the neck to keep it flexible and strong